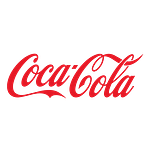 From Pain to
Purpose
Motivational & Inspirational Speaker, Author
Founder of Rebekah's Angels Foundation
Rebekah Gregory is a nationally recognized public speaker & author whose life was forever changed due to the bombings at the Boston Marathon on April 15, 2013. This act of terrorism may have claimed her leg, but it could not claim her spirit. Since then, Rebekah has become a force to be reckoned with. Her notorious Boston Marathon finish has been viewed over 11 million times and her viral letter to the bomber captured attention from all over the world. Rebekah has inspired audiences across the spectrum including the Ambassador of the Holy See in Rome, Italy, the United Nations, Asics, ESPN Women's, and hundreds more. Rebekah has been featured in 500+ media outlets including blogging for People Magazine and Runners World.
In 2017, Rebekah had her first book "Taking My Life Back" published. Shortly after, she launched Rebekah's Angels Foundation, which she and her husband created to aid in the treatment of childhood trauma and PTSD.
Pain to Purpose
There are no easy roads in life. We get what we work for but, more importantly, we get what we FIGHT for. Rebekah is well-versed in hardship and knows what it feels like when everything you have worked so hard for seems to 'blow up' in your face, shattering your life and spirit in the process. Rebekah inspires, motivates and shares practical tools anyone can use on how to turn pain and obstacles, into real, authentic purpose. 
Propelling Forward in Business and in Life
Rebekah's grandfather had a small plane he would often take her flying in as a child. Before every ride, he always showed her the importance of walking around the plane and examining every part to make sure it was operating at full capacity and ready for takeoff. Rebekah has learned to apply these same lessons throughout her life in relation to her business as well as personal life. 
Life is Not a Sprint, Take a Breath and Enjoy the Scenery
In this day and age, we are busier and more connected than ever. So why is it that as human beings we have never been more disconnected with ourselves and our true calling? Rebekah answers these questions and so many more as she speaks from her heart and personal experience with struggling through issues herself, and how she managed to overcome and thrive in order to find her true calling.
Reignite Your Flame, Reignite Your Life
Life is tough. It is easy to get burnt out, especially at work. We spend so much time in roles taking care of other people, we forget just how important it is to take care of ourselves. We get so busy that it becomes harder to find the time to reconnect to yourself and that spark within you. Rebekah has learned many valuable lessons around mastering the art of self care in a way that actually provides you with more time and energy to give back to everything and everyone you love in your life.
Inspire Your Team Where They Are
Rebekah is AVAILABLE for VIRTUAL EVENTS
"When she took the stage she warmed our hearts, brought tears to our eyes and lifted our spirits.
She is a gifted public speaker and her energy and positive aura left all of us thankful for the encounter.
Hearing her speak and being in her presence left us feeling hopeful and uplifted. To put it simply, we adored her."
Andrew Richard, VP of Sales – Asics
"Rebekah was fantastic. She delivers a powerful message and she speaks from the heart. She really connected with our audience. She was great to work with!"
Ross, Jefferson County Chamber of Commerce
"Thank you very much for sharing your story and your experiences with our attendees. Your indomitable spirit and positive outlook are truly an inspiration, and I know the injuries suffered in
Boston can never dim your light that shines so brightly."
Karen Hackett, American Academy of Orthopedic Surgeons